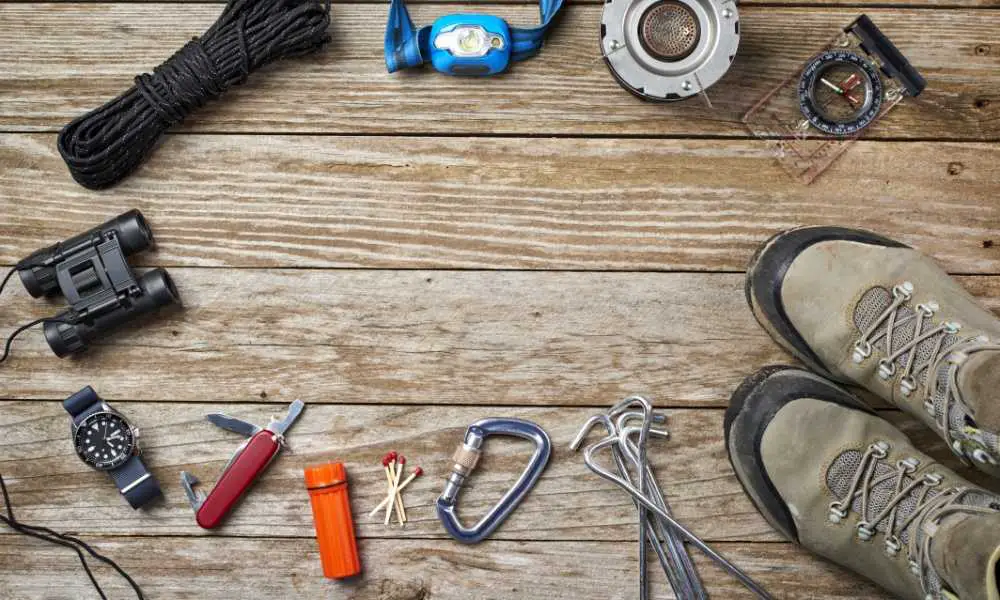 A common misconception that many people have is that if you already own a decent pair of hiking boots, you're good to go as far as hiking in the snow is concerned.
Can you wear hiking boots in the snow? Yes, you can.
Should you wear hiking boots in the snow? That's entirely another story.
The fact of the matter is that while hiking boots are built to withstand the elements, they aren't exactly the most ideal option for winter hiking. This is especially true if you'll be hiking through a lot of fresh snow that hasn't been packed down.
So what kind of boots should you wear in snow then? Keep reading for our complete breakdown that will provide you with all the guidelines you'll need to pick out a good pair of boots for use in the snow.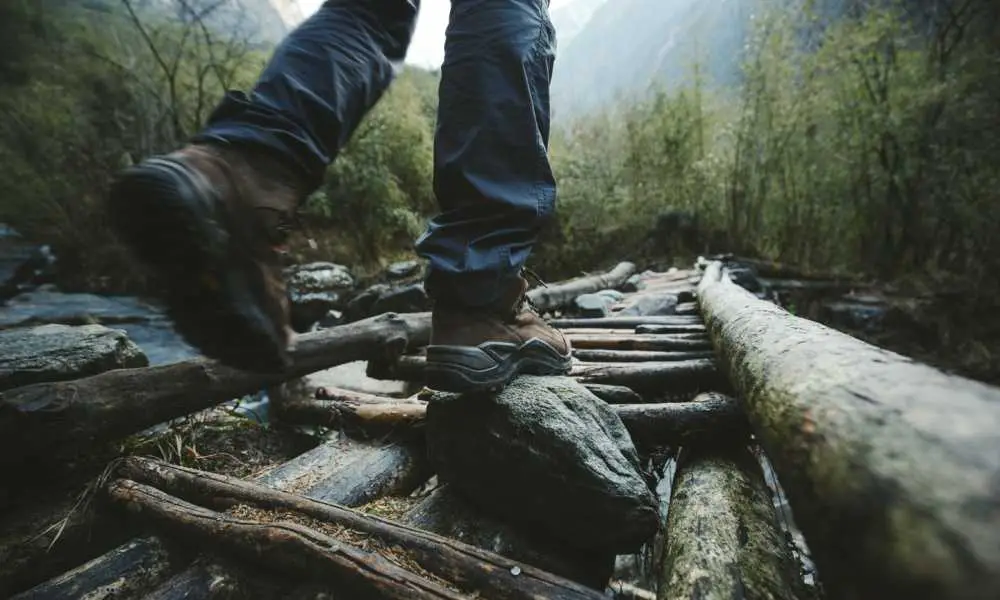 The Best Type of Boot to Wear in the Snow
When most people think of boots to wear in the winter, they usually think of winter boots. What a lot of people don't realize however is that there's a big difference between winter boots and our preferred type of boot for wearing in the snow – snow boots.
It's true that winter boots are great for everyday general usage during the cold winter months. If you're planning on doing a lot of hiking this winter though, you'll definitely want to go with a high-quality pair of snow boots.
Snow boots are designed not only to keep your feet warm in the winter, but also to keep them dry and insulated as well – perfect for those times where you'll need to trek through some rather deep snow.
Essential Features to Look For in Snow Boots
So now that we've established that your best bet is going to be to go with snow boots for your winter hikes, you may be wondering what sort of features to look for when shopping for a pair.
Not to worry – we've got you covered. Here are some essential things you should be checking for before making your purchase:
Material
The No. 1 guideline as far as material goes is to avoid snow boots that are made with cloth. The snow will seep through them and leave your feet soaking wet. Rather, you should be going with boots that have their upper part made with nylon or leather as they usually have taped seams designed to keep your feet insulated from the cold. Always make sure to double check that the boots are designated to be waterproof as well.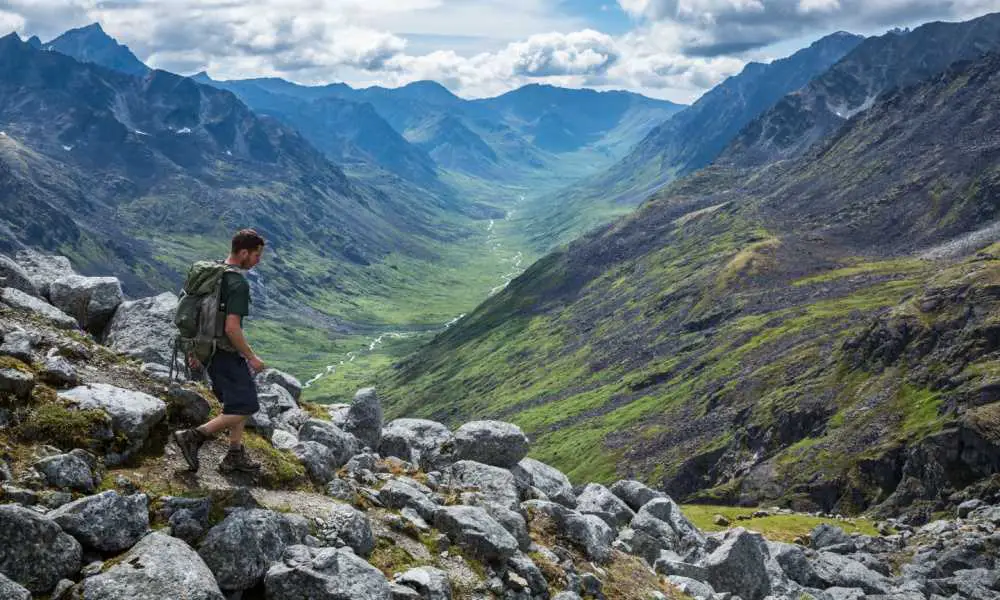 Outsoles
Continuing on from the point above, always make sure that the soles of your snow boots are 100% waterproof. Most rubber soles fit that criteria, and not only will they help to protect your feet from the elements, but they're also quite easy to clean as well.
Cuff
When it comes to the cuff of the boot, you generally want to look for one of two options – either a fleece cuff or a drawstring closure. Both options work great for keeping the snow out and your feet nice and dry.
Boot Length
Another important factor to consider (especially if you'll be doing a considerable amount of hiking this winter) is the length of your snow boots. Ideally, they should extend above the hem of your pants at the very least. And of course, if you happen to live in an area known for heavy snow falls, then you'll probably want to go with a pair of snow boots that go even higher.
Comfort
Last but not least, you need to make sure that your snow boots feel comfortable to wear. While it may seem like an obvious point, a lot of folks make the mistake of choosing a stylish design over a functional one when it comes to snow boots. You're far better off prioritizing a pair of snow boots that are durable and provide plenty of support to help keep your feet comfortable.
Conclusion
It's certainly possible to keep wearing your summer hiking boots right up until the months of November or December, especially if there has only been a bit of light snowfall in your area.
However, once the winter season is well and truly upon you, if you want to continue trekking, you're far better off switching over to a pair of snow boots. If you need to pick up a new pair, then by following the simple guidelines covered above, you'll be able to choose a pair of snow boots that are just right for you.